Photoshop Lessons Given By An Amateur Photographer To Other Amateur Photographers
We are sure that most of us have heard at least one time about the software called Photoshop. This software is used in various applications and tasks, but it is maybe the most used software in photos editing. Due to this, it is used by both professional photographers and amateur photographers.
Some Words about Photoshop
Photoshop software has been created by John Knoll and Thomas Knoll in 1988. This software is developed by Adobe Systems and it has been released on 19th of February 1990. You can run Photoshop in both Windows and MAC OS operating systems. Photoshop is focused on working with raster images and you can handle a lot of tools in order to obtain the image that you want. There are tools such as Cropping, Slicing, Eraser, Filters, Luminosity Adjustment, Resize or Color Balance. We will not mention here all the tools, because there are many tools in Photoshop. From the word "photoshop" the action to edit a picture has become a verb known as "to photoshop".
Using Photoshop as Amateur Photographer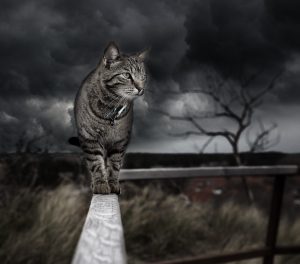 In the past it was very hard to modify a picture that was stored on a film and you had to develop it. Today, using digital storage and computational techniques, we are able to modify our photos as we want. At the beginnings, professional photographers were using software in order to edit pictures for their clients. But nowadays almost all amateur photographers are using more or less photo editing tools, such as Photoshop. How I can learn Photoshop for photos editing if I'm not a professional photographer? Well, one option is to attend a specialized course or to take lessons from a professional photographer. Another option is to learn from other amateur photographers. You may find many tutorials on the Internet or many books in the bookstores that are teaching you Photoshop for an amateur photographer. Even if the "lessons" on the Internet are not always posted there by experts, you may also learn from other amateur photographers the way in which they "photoshop" their photos. Many amateur photographers offer very valuable tips and tricks on their blogs, websites or books. And in most of the situations, the lessons provided by the amateur photographers are for free, while the lessons given by professional photographers may cost some money.
Influences of Photoshop
Any new development in photography has certain influences. Photoshop is not an exception. Nowadays most of our society is looking for perfection – in our image, in our landscape or in our home. One of the influences given by the Photoshop software is the possibility to "create" this perfect image of everything. Many pictures are edited so much that the reality is changed. You can also lie with a picture that is photoshopated. As you can see, there are also negative influences given by using Photoshop in pictures editing.
Today Photoshop is not only for experts. As an amateur photographer you may also learn to use Photoshop, even from other amateur photographers. If you know tips and tricks for Photoshop, share them with the others.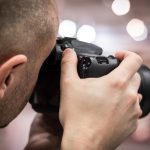 Hi everyone, as an amateur I have learnt many things throughout the years. Yes amateur photography is a good hobby and there is nothing better than taking pictures of different objects and people.
Categories: Photography