My Story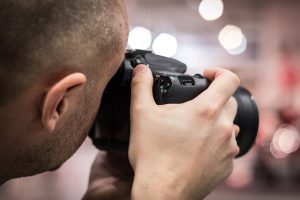 Hi everyone, as an amateur I have learnt many things throughout the years. Yes amateur photography is a good hobby and there is nothing better than taking pictures of different objects and people. However throughout the years I have seen people making some of the most serious mistakes while performing photography. These mistakes can really destroy all your efforts and result in pictures which are Imperfect and certainly not eye catching. The reason behind these mistakes is only one and that reason is "not following the basics".
As an amateur photographer the first thing which you should do is that you should buy a good camera for yourself. A good camera does not mean that you should be buying an expensive one. Rather all you need to do is to buy a normal camera for yourself as that can give you good results as well. To produce good results it is recommended that you should purchase a good tripod stand for yourself. The stand will provide you stability and better focus.
Another thing which will help you a lot is that you should keep your camera along with you all the time as that will help you in capturing some of the best scenes. You do not know what kind of a fascinating scene or object may get exposed to you hence you should always keep the camera with you all the time. There is also no harm in making a proper list of shots which you really want to take.
The placement of the object is another thing which you should consider while taking a photograph. You can give depth to you pictures by shifting the object from the center or middle to either lateral. Keeping the object away from the center will give you positive results. Do try this!
As a beginner you should avoid zooming and you should to try get as much as close to the object as you can. Moving closer to the object will give you a clear picture. Another thing which you can utilize as far as clarity of the picture is concerned is the "effects". The option of effects is very much there in a digital camera and you should not be afraid of trying this option at all.
The most difficult and important thing for an amateur photographer like you is to keep in mind the Timing. You have to take the photograph at a perfect moment and time. You have to click the snap button at the right moment and time.
I have made this website just to help individuals like you who are fond of amateur photography. Through this platform I will be sharing with you my years of experience related to amateur photography. I will share a lot of wonderful tips, videos and guidelines which will surely serve as a source of knowledge for an amateur photographer like you. I will also be updating insights about cameras as well and will also share with you any new researches or tips that may get surfaced related to the amateur photography.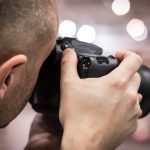 Categories: Others